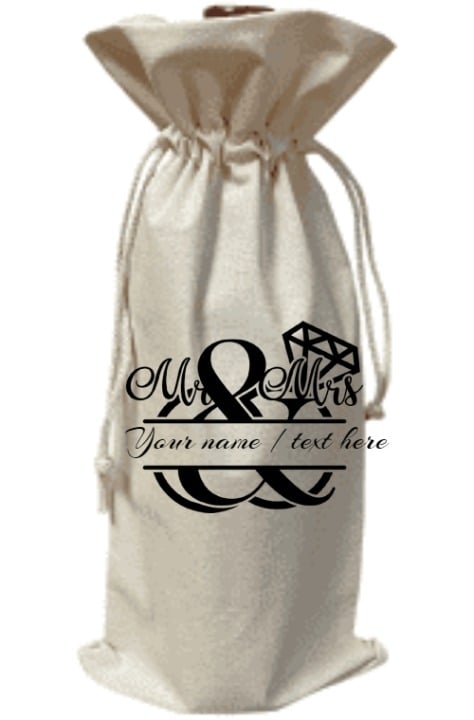 Personalized Mr. & Mrs. Wine Bag Tote With Draw Strings. Wedding Gift FP9764
Handmade / Weddings / Other
€8.66
€17.32
48% OFF
Promotion 1 Day Only
Main Features & Information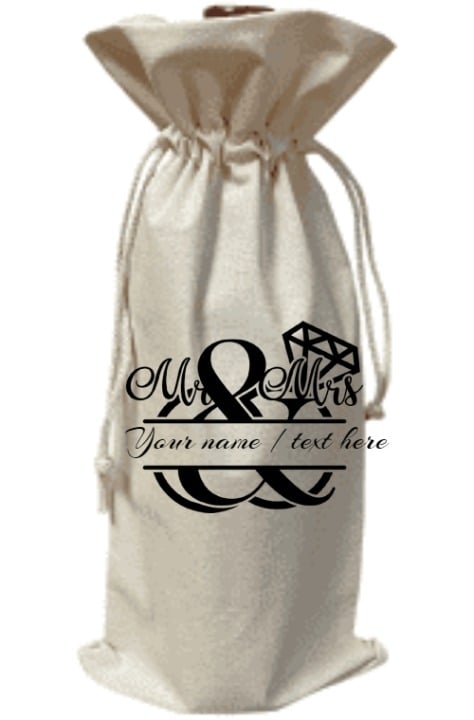 Personalized Mr. & Mrs. wine bag with drawstrings
This reusable bag is a great personalized gift for any occasion. It will accommodate a regular 750ml of wine or any liquor of your choice. It has drawstrings tie closure. This can be used over and over and can be washed in cold water inside out and must be air dry.
Printed on one side only.
This Item can be personalized, please add in message if you would like to do so. *Once items are personalized they cannot be returned*
Great for housewarming parties, birthdays, graduations, Christmas gifts or just about any occasion.
Personalized Mr. & Mrs. Wine Bag Tote With Draw Strings. Wedding Gift FP9764